Minimize Indoor Mold on Your Property
4/16/2018 (Permalink)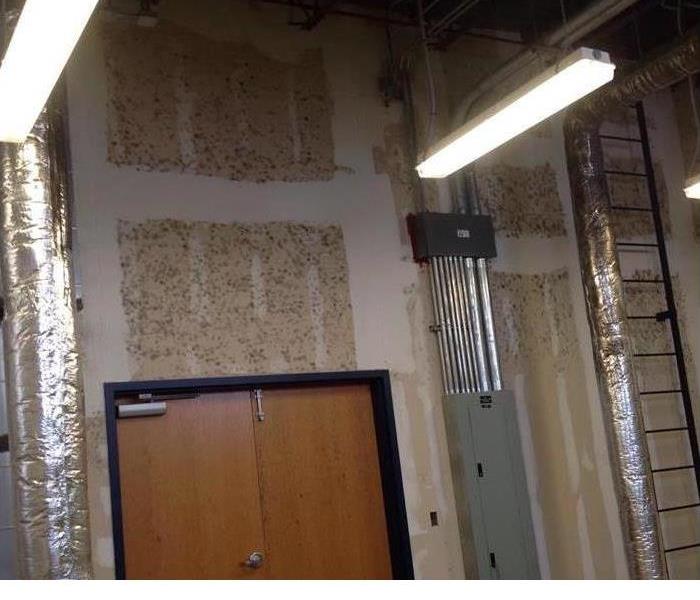 Mold is perhaps one of the stealthiest potential building maintenance challenges. Airborne mold spores are as ever-present as they are invisible. While it's necessary in nature, the presence of mold indoors can be downright unhealthful. It could render your real estate in Tyler, TX, unusable. That's why it can be important to know some mold prevention techniques, which you can use even while not using your building.


Know What Makes Mold Grow


There are three components conducive to the flourishing of mold spores.

1. Moisture

2. A food source

3. Warmth

Generally, moisture is the most important condition for mold growth, and may arise from many sources. Water pipes or roofs may harbor leaks. Condensation can intensify in areas with poor ventilation or insulation, such as basements. Humid climates naturally generate dampness, which can seep into the structure and aggravate preexisting problems. A disaster such as a flood may cause serious water damage, after which immediate mold prevention measures should be taken by a mold remediation specialist.

While mold growth begins with moisture, a steady source of food can really make it mushroom. Unfortunately, such sources are usually readily available in common building materials such as wood, drywall and carpeting. All these contain cellulose, which comes from plant cells and is rich in the nutrients mold needs. Additional food sources include dust and other organic substances.

Mold thrives particularly well in hot, humid places. There's a direct relationship between moisture and air temperature. The higher the temperature, the more moisture the air can hold.


Ward Off Prospective Mold Troubles


You can take practical steps to foster mold prevention in your unoccupied building. Be familiar with your building's materials, keep surfaces free of debris and make reasonable improvements to substandard fixtures. Turn off the water to avert any surprises from leaky pipes. Keep the heat down, but not all the way off if you can avoid it. The aim is to maintain low humidity by cultivating a cool, dry environment. Some air movement can actually help in this regard and can dry up existing condensation.

These steps can take you a long way toward curtailing future mold issues. If you have any problems, call on professionals who can help.

For more information, please visit us at http://www.SERVPROtyler.com.